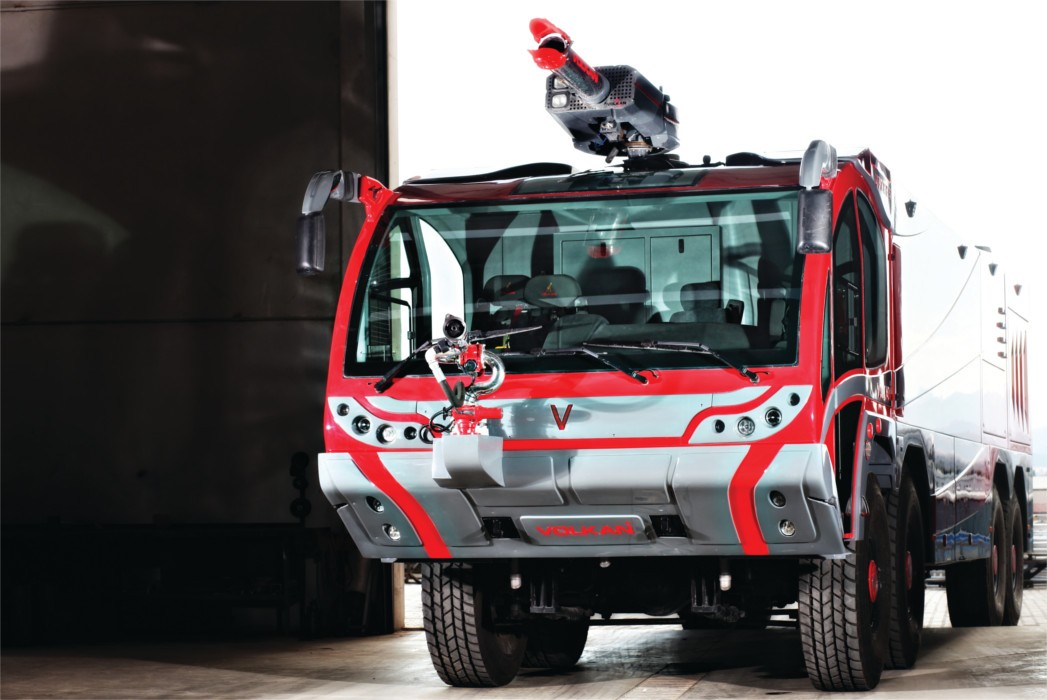 Founded by a former volunteer firefighter, Volkan, of Izmir, Turkey, has been an industry leader in the manufacturing of firefighting vehicles and equipment for airports and industrial plants since 1974. Volkan products are currently in use in 38 countries worldwide.
Volkan's newest vehicle, the Aircraft Rescue and Firefighting (ARFF) Lion, was designed and produced to be used in civilian and military airports all over the world. This innovative fire truck is the first vehicle in the Volkan fleet to be manufactured with a full composite body.
With METYX Composites as their supplier for glass multiaxials, numerous infusion materials, including flow mesh, peel ply and other consumables, as well as PVC Foam, Volkan produced the Lion using the infusion technique and sandwich laminates. The body of the vehicle, its hatch, cover, and front cabin are all composites parts.
Volkan Lion has been well-received in the marketplace, offering numerous advantages over vehicles designed with more traditional materials.