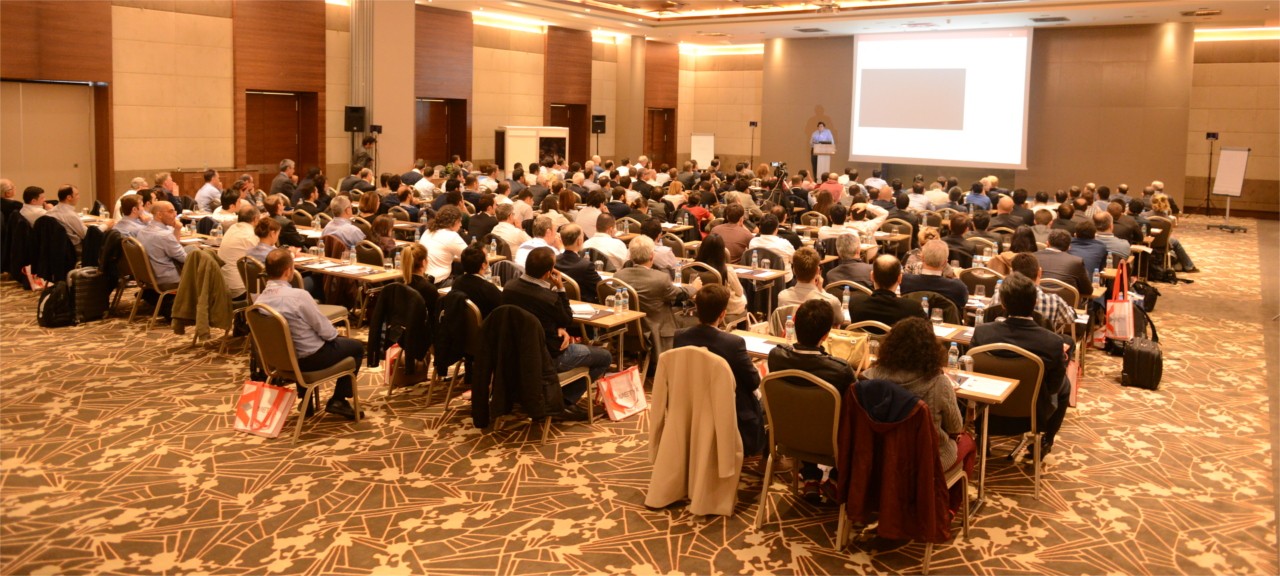 About the Summit
METYX Composites organizes and hosts its signature event, METYX Composites Summit in Istanbul. METYX Composites Summit is the most comprehensive event for high-performance composites in Turkey. The next one will be organized in Istanbul between September 8-11, 2020. The Summit brings together industry leaders from across the globe to present and discuss the most innovative approaches to producing high-tech composites. A total of over 200 participants, presenters, and sponsors represented 15 different countries at METYX Fourth Composites Summit in October 2014.
METYX Fourth Composites Summit was unique in terms of breadth of content across industries where high-end composites are employed: marine, automotive, transportation, wind energy, construction and architecture, infrastructure, sports and leisure, and others.
The format of this four-day event will be a one-day and a half of composites conference followed by a half day of an infusion workshop and two day and a half day of practical training on RTM. Participants will be able to attend one and a half, two, or all four days. The event is designed to be appropriate for newcomers to composites as well as those who required advanced techniques in order to maximize their results.
Official statement for  METYX Fifth Composites Summit:
After thoughtful deliberation, the METYX's Leadership Team has made the difficult decision to cancel the upcoming 5th METYX Composites Summit. Previously scheduled for September 2020, we felt rescheduling was a necessary step due to COVID-19 and the challenges the virus has presented on a global level.  In line with The World Health Organization and other medical guidelines, we believe this is the responsible action to take, considering the challenges we have all been facing and the possible effects of COVID-19 in the future. 
We would like to thank the global composite community for patience and understanding. The health and safety of our presenters, attendees, sponsors, staff, and community have always been our top priority. We will announce the new dates of our summit as soon as possible.
METYX will conduct online training classes in order to continue our technological support to the industry in this digitalized world.  Thank you again for your patience and understanding. Please stay safe and keep in touch for our online training program and new dates for 5th METYX Composites Summit.
About METYX Fourth Composites Summit
METYX Fourth Composites Summit – Program
METYX Fourth Composites Summit – More Information
METYX Fourth Composites Summit – Press Release
METYX Forth Composites Summit Photo Gallery:
For more information about the next METYX Composites Summit, visit this page again and join our email list.