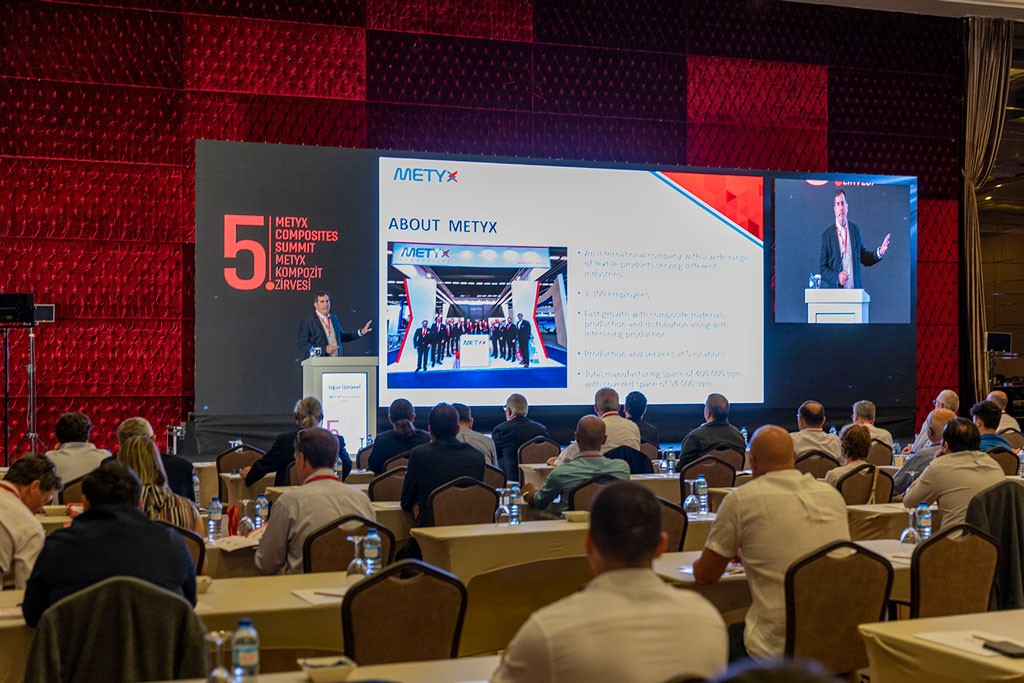 About the Summit
METYX Composites organizes and hosts its signature event, METYX Composites Summit.  METYX Composites Summit is the most comprehensive event for high-performance composites in Turkey. The Summit brings together industry leaders from across the globe to present and discuss the most innovative approaches to producing high-tech composites. A total of over 200 participants, presenters, and sponsors represented 15 different countries at previous METYX Fifth Composites Summit in May 2022. It was unique in terms of breadth of content across industries where high-end composites are employed: marine, automotive, transportation, wind energy, construction and architecture, infrastructure, sports and leisure, and others.
The format of this five-day event was two days of a composite conference followed by two days of practical training on RTM and one day of an infusion workshop.
The event is designed to be appropriate for newcomers to composites as well as those who required advanced techniques in order to maximize their results.
The next one will be organized in 2024.
METYX Sixth Composite Summit will take place in May 13 – 16, 2024.
For more info please click here
Previous Summits:
METYX Fifth Composite Summit – Program
METYX Fifth Composite Summit – Photos
For more information about the next METYX Composites Summit, visit this page again and join our email list.