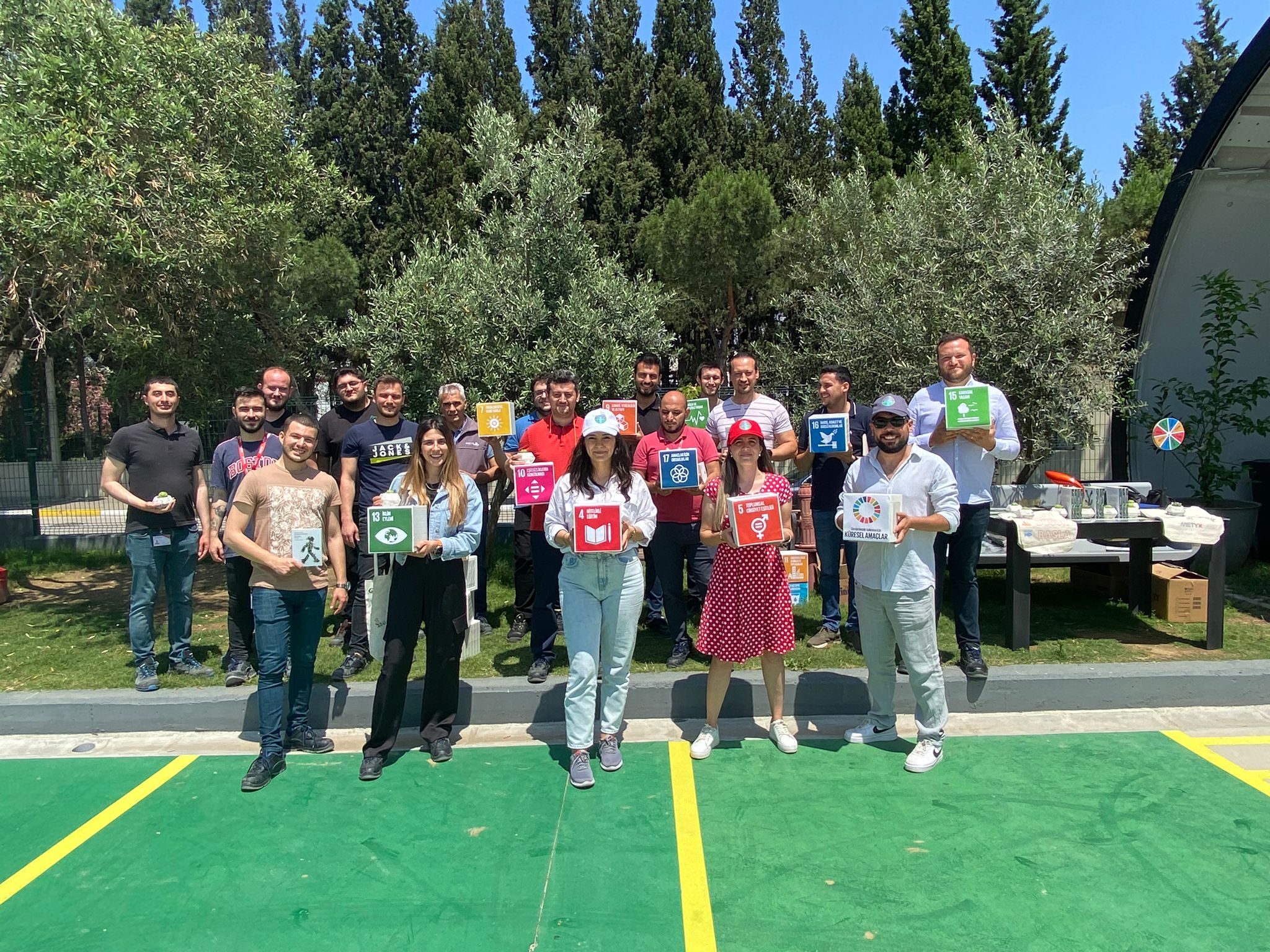 At METYX | Telateks, we proudly celebrated World Environment Day on June 5th, with a vibrant event dedicated to sustainability and raising awareness. It was an honor to come together with our dedicated employees and mark this special occasion.
Our event was filled with engaging activities and educational games focused on sustainability. We posed thought-provoking questions and rewarded participants who answered correctly with exciting prizes from our prize wheel. Among the gifts were the book "From Continuity to Sustainability" authored by our esteemed Consultant & Corporate Sustainability Ambassador, Mr. İzel Levi Coşkun, as well as succulent plants and eco-friendly canvas bags. These carefully selected gifts aimed to promote a sustainable lifestyle and equip participants with eco-conscious products for their daily lives.
Furthermore, we organized a captivating workshop where participants had the opportunity to craft their own wind turbine models. This hands-on experience highlighted the significance of wind energy and fostered a greater understanding of renewable energy sources. The workshop served as a testament to our commitment to ecological practices and our dedication to spreading environmental consciousness.
Throughout the event, we facilitated meaningful discussions among our employees, allowing them to share their experiences and exchange valuable information on sustainability-related topics. These interactions further solidified our sustainability philosophy and reinforced the understanding that each individual can make a significant contribution to an environmentally friendly lifestyle.
METYX | Telateks remains steadfast in our pursuit of environmental and sustainability values. Our World Environment Day event served as an important milestone in reaffirming these values and fostering environmental awareness among our employees. We are dedicated to continuing our efforts to create a cleaner and more sustainable world for future generations.
Together, let us shape a brighter and greener future.