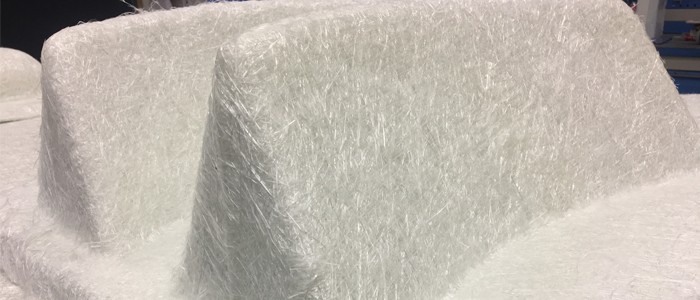 Exciting News: METYX Collaborates with BÜFA Composite Systems GmbH & Co. KG to Broaden Reach in German and Swiss Market
We're thrilled to share that we are now joining forces with BÜFA Composite Systems Germany/Switzerland to expand into the German and Swiss market.
BÜFA Germany/Switzerland will act as our local hub, stocking and offering technical assistance for our comprehensive full product range including for example METYCORE, METYCORE FS (Fire Shield), METYCORE MAX, and METYCORE MAX FS (Fire Shield) RTM glass reinforcement fabrics or our selection of E-glass, carbon fiber, hybrid multiaxial and woven fabric reinforcements, along with non-woven surface veils. The full product range will be maintained to match local demand for swift and trustworthy supply service.
BÜFA's clientele, supplying composite parts to renowned corporations in the automotive, rail and commercial vehicle, construction, sanitary, tank and pipeline construction, boat building, and swimming pool industries, will now also have the chance to avail the exceptional value brought by METYX technical textile products, as well as core and fabric kitting and tool making services.
As a quality producer of gelcoats, topcoats, bonding paste, and other specialties, BÜFA also excels in machine and application expertise, delivering impeccable technical service in line with ISO 9001 and ISO 14001 standards. The partnership with BÜFA Germany/Switzerland aligns seamlessly with METYX reinforcements, creating a harmonious supply partner relationship. Tim Kröger (Director of BÜFA Distribution Germany/Switzerland) articulates: "The superior performance and quality of METYX products align flawlessly with our customer needs. We are eagerly looking forward to extending our cooperation with METYX in Germany."
Bahattin Şendoğan, Sales Director (Europe) of METYX, added, "Our fruitful alliance with the BÜFA Group in the Baltic region since 2008 is now extending to BÜFA Germany, which fills us with immense joy. We are confident that this partnership will further grow in the foreseeable future, delivering extensive benefits to the local composite industry."