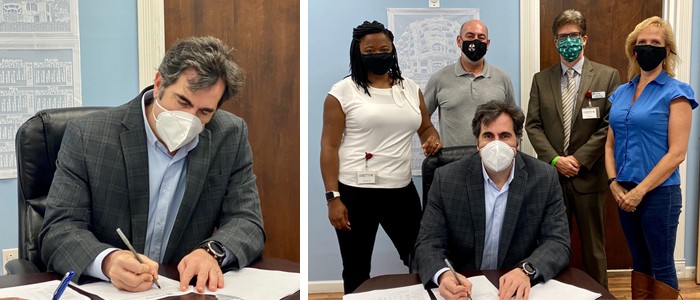 METYX USA, a Gaston County composites manufacturer was recently awarded funding through NC Works and Gaston College in the amount of $177,711.  The customized training program will support the company's efforts to continue to improve the skills sets of their employees and offer new product lines in the US.
The funding will come from the NC Works grant program which helps to build a job ready North Carolina through creativity and collaboration among employers, educators, and communities across North Carolina.  These grants enable innovative partnerships to help workers improve their job skills through opportunities like customized training and work-based learning so they can be ready for the jobs of today and tomorrow.
METYX USA begins training this month and will have two-years to provide training such as Kaizen and Continuous Improvement, Six Sigma, Leadership and Project Management, OSHA Training, CNC Machining, ISO training, English as a Second Language, Welding, Forklift and 5 S and 8D Problem Solving.
Ugur Ustunel, CEO of METYX USA commented, " the partnership we are creating with NC Works and Gaston College will be instrumental in taking our company and our associates to the next level.  The economic impact will be tremendous, not only for our company but most importantly for our employees as a result of the skills they will develop through this training program."