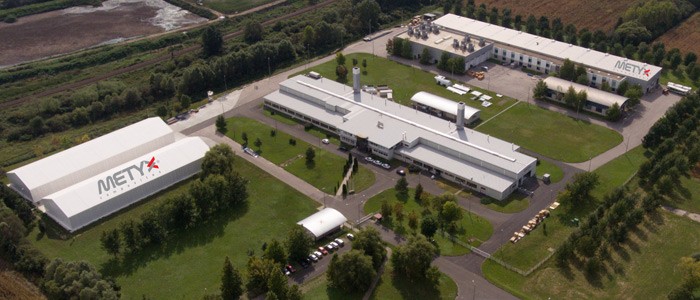 A TUBITAK's support to METYX, which continues its R&D studies at full speed to develop innovative products!
METYX has become one of the few companies that were merited to TUBITAK's (Scientific and Technological Research Council of Turkey) fund with its "special fabric coating production line" designed in its own R&D center.
TUBITAK added a new format in 2020 to support outstanding projects and announced that they will provide a grant for R&D projects that can rapidly turn into products and have high commercialization potential, calling it "Order R&D". METYX responded to this call by designing the innovative new product group along with its production line that had been developing in its own R&D center. After the project submissions were received from all around the country they were carefully examined. Finally the companies that were entitled to benefit from this prestigious support were announced, including some of Turkey's largest companies such as Tofas, Aygaz, Ford and Aselsan. METYX will work with PAK ARGE, located at TUBITAK MARMARA TEKNOKENT, on production line design and manufacturing for this grant that will reach approximately TL 2.000.000. METYX and PAK ARGE received a special achievement award with the TUBITAK TEYDEB (Technology and Innovation Support Programs Directorate) R&D project, which they completed in 2020. It is planned to implement a serial production of this innovative product group, which will produce composite parts that are more durable for industries such as automotive, energy and marine. After the automation and setting up the control system software of the new line, field tests will be made prior to mass production. This will also increase the use of METYX products in value-added composite manufacturing.
METYX Composites' 4 production facilities in 3 countries (USA, Hungary and Turkey) produce technical fabrics and they are used extensively in many industries. The company that employs just about 1,000 people globally and is one of 1000 largest industrial enterprises in Turkey, aims to increase its market share with this new added value product group in the field of advanced composites.