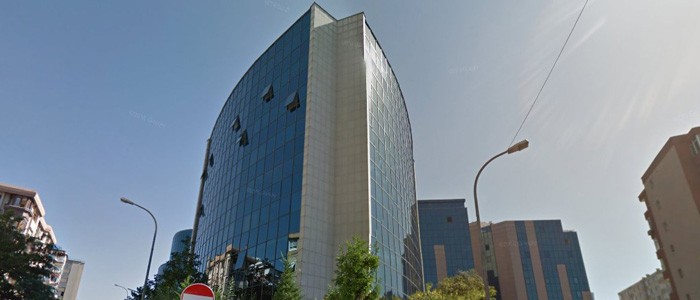 Growing METYX Composites Moves to New Headquarters
 METYX Composites has recently relocated its headquarters team to new offices in Kozyatağı, which is in the heart of Istanbul. Since 2003, when METYX Composites started, the headquarters has been located with the parent company Telateks A.S. at the Group headquarters and factories in the Tuzla industrial area, over 35 minutes by car south of Istanbul. Telateks A.S. was originally founded in Tuzla in 1978 by Erol Ustunel.  
The new headquarters office space is needed to accommodate both current and future sales, purchasing, finance, accounting and management departments, which have all grown as the METYX Composites business has significantly expanded from one to three factories, adding new technical textile products and added value services, with corporate ambitions to double the business by 2025; there is space for additional head office staff that will be needed in the foreseeable future. Ugur Üstünel, Co-Director, METYX Composites stated: "This move to our own headquarters marks an important milestone in our company's history and signals our commitment to future investment and growth objectives."  The more central office location, close to the city's public transport networks, is much more convenient, being closer and so quicker to get to for staff, as well as visiting suppliers and customers who come to Istanbul.
As part of the upgrading of the METYX Composites headquarters operations to better serve its customers and suppliers, the new offices have been installed with the latest telecommunications, using the same phone and fax numbers as before, along with an integrated IT hardware and software, which includes the use of secure 'Cloud' based systems which can rapidly process and back up data for the business.
The METYX Composites range of technical fabrics includes multiaxial reinforcements, carbon reinforcements, RTM reinforcements, woven reinforcements, and vacuum bagging products, designed to combine higher mechanical performance with key processing benefits.  Core and fabric kitting, FRP plug and mould tooling, as well as technical consultancy services are also provided to meet the individual needs of manufactures in the automotive, transportation, marine, rail, and wind energy markets.