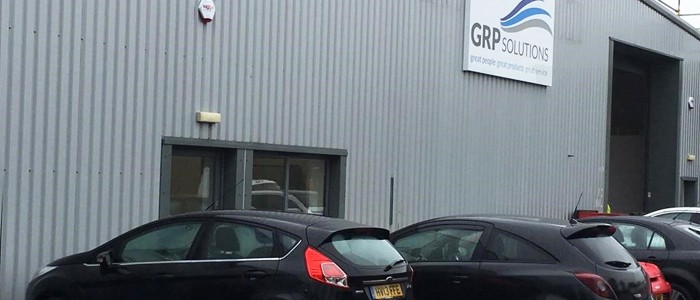 METYX Composites Signs a New Exclusive Distributor Agreement for Great Britain with GRP Solutions Ltd.
METYX Composites has extended its global distributor network, appointing GRP Solutions Ltd. as its exclusive distributor for Great Britain (GB). This new distributor agreement is to improve the access, supply chain service and local technical support for composites moulders in England, Wales and Scotland for its high performance technical fabrics.
The complete product range of glass, carbon and aramid fibre based specialty reinforcement fabrics are all manufactured by METYX Composites at its two state-of-the-art production facilities located in Turkey and Hungary.
GRP Solutions Ltd. will be stocking and providing technical support for the full range of METYCORE and METYCORE MAX RTM glass reinforcement fabrics, along with other products from the METYX Composites range including E-glass, carbon fibre and hybrid multiaxial and woven fabric reinforcements, and non-woven surface veils. Stocks will be held in line with local GB customer demand to ensure a fast and reliable supply service. Customers of GRP Solutions Ltd. will now also be able to benefit from added value core and fabric kitting and tool making services also offered by METYX Composites.
To handle increasing sales and order levels from new and existing customers, GRP Solutions Ltd. recently relocated to a new 20,000 sq. ft. warehouse and head office facility in Havant, on the South Coast of England. This strong business growth has been driven by increasing customer demand for high quality materials for manufacturing FRP parts by closed moulding using vacuum bagging and resin transfer moulding (RTM) techniques. So for GRP Solutions Ltd., being appointed to distribute the range of METYX reinforcements is a perfect supply partner fit. Dave Bancroft, Sales Director for GRP Solutions Ltd. explains: "We have a lot of experience in closed moulding, particularly RTM, also providing solutions and selling a range of infusion resins, catalysts, processing and release agents, as well as cores and fabric reinforcements. The METYCORE RTM reinforcements range, along with the other excellent, high performance technical fabrics available from METYX Composites, fits perfectly with customer needs, enabling us to deliver a total solutions package. Everyone in the GRP Solutions team is very excited to now be working with METYX Composites, which is known as a high quality reinforcement fabrics supplier which provides customers with innovative, added value moulding solutions."
GRP Solutions Ltd has a highly experienced team of dedicated people, who work with world class composite suppliers to deliver a world class service to customers. As a result, it has grown rapidly throughout the UK across all market sectors.
The METYX Composites range of technical fabrics for moulding composite parts combine higher mechanical performance application requirements with key processing benefits to meet the high productivity needs of manufactures in the automotive, transportation, marine, rail, and wind energy markets.