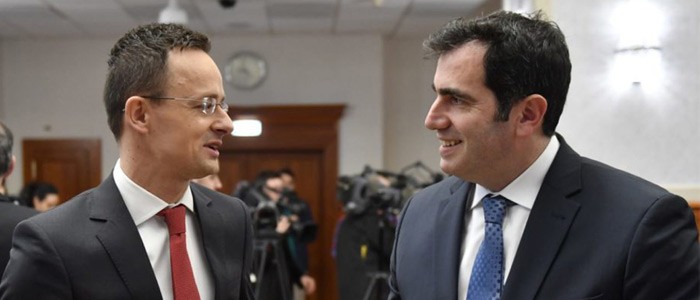 METYX Secures 50% HIPA Support for Investment Project to Expand its Hungarian Production Facilities
METYX Group has concluded discussions with the Hungarian Investment Promotion Agency (HIPA) and secured a 50% matched Government funded incentive package to support an investment project to expand METYX Hungary Kft. HIPA works closely with the Hungarian Ministry of Foreign Affairs to attract inward investment from overseas companies into Hungary to create new jobs and build its economy.

The combined investment funds will be used to significantly expand the existing facilities at the Kaposvár site over the next five years, to increase production capacity for knitting glass and carbon fibre textiles and to expand its fabric and core kitting service. METYX Hungary has 15,000 sq. m of covered factory space and 67,000 sq.m open space currently operational, which is only 35% of the 230,000 sq. m former North American Bus Industries (NABI) production site acquired by METYX in 2013, so the site has plenty of space for this planned expansion and further growth in the future.
At a press conference in Budapest on Wednesday 7th February the formal announcement of this investment agreement was made by Mr. Péter Szijjártó, the Hungarian Minister of Foreign Affairs and Mr. Attila Gelencsér, Kaposvár's parliamentary representative in Budapest. During the press conference, Mr. Uğur Üstünel, Co-Director of METYX Group stated: "We are delighted with this significant investment support package from the Hungarian Government to help us expand our facilities and increase staff numbers. We look forward to working closely with HIPA and other Hungarian government agencies going forward to make our expansion plans a reality. Being located in central Europe, METYX Hungary is strategically very important to enable us to continue business growth across the EU market and meet customer demands. Such positive support provided from both local and central government in Hungary has motivated the METYX board to commit further capital investments in production technologies and infrastructure at our Kaposvár site."
Üstünel went on to say: "In May 2015 we started production in Kaposvár with only 15 people. Today, METYX Hungary employs 155 people and delivers across Europe. The site currently operates four production lines, with 3 additional lines being installed in 2018. With the new investments, the total annual capacity at METYX Hungary will increase from 3000 to 8000 tons for technical fabrics alone, along with an expanded glass and core kit cutting service. We expect the numbers of employees in Hungary to reach 200 by the end of this year, with additional people needed by the end of 2020. As a result of this major incentive program, we are committed to making multimillion Euro investments over the next five years which will secure more than 200 long term jobs in Kaposvár. It is safe to say that METYX is already ahead of our commitments to the Hungarian government."   
The fabrics and kits manufactured by METYX Hungary are aimed at producers of composite parts used in major industrial market sectors including: building and construction, boatbuilding, automotive, transportation and wind energy; the ISO 9001 accredited Kaposvár site has completed intensive supply chain qualification programs with key wind turbine manufacturers.