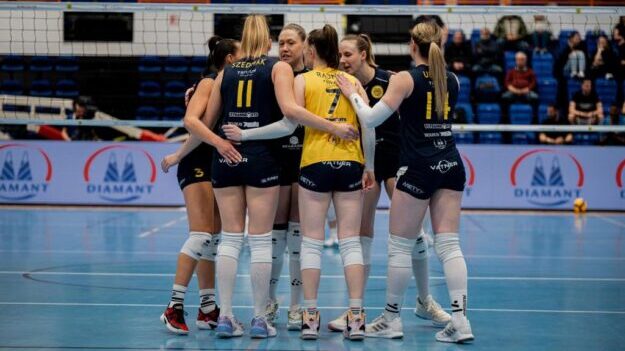 METYX, the leading composite material manufacturer in Kaposvar since 2013, has been always involved with the communities in which they live and work as a business philosophy and the "true North" of the organizational culture. Giving something back and help deserving people have always been a high priority, especially when it comes to health and well-being.  The company has sponsored many sporting clubs and acitvities over the years in Hungary, in Turkey and USA; where all the plants are located.
As a member of UN Weps (United Nations Women Empowerment Principles) the company is also committed to support women in business world as well as inspire them in their daily lives, whether this be family, work, academia or sports.  In this spirit, METYX has recently announced a sponsorship agreement with Kapos Sport Röplabda Kft woman volleyball team; local team originated in Kaposvar; where company's Central European production facility kocated. This sponsorship will allow METYX put the brand logo on the back side of the shorts as well as many other visibility opportunities during the matches.
The women's volleyball team Kapos Sport Röplabda Kft. was founded in 2022, even the club has been existed since 1969. The team finished in the 4th place last year in the highest division in Hungary (extraliga), and this year they are already qualified in the final four of the Hungarian Cup.
METYX CEO Mr. Ugur Ustunel comments: "Our motivation is not only the value-added composite material technology that we produce in our plants, but also adding values such as hard-work, team spirit, fairplay and practical thinking that would inspire the communities. We believe the power of women and their undeniable impact on societies. So, it was a priviledge to support this important team in our very own region, that i believe they will be successful and inspire us to achieve our goals. At METYX, we care about the local communities close to our facilities and are committed to continue to provide support in the coming years."
METYX remains committed in support of this team and many others as well as all our local communities in Turkey, Hungary and USA.