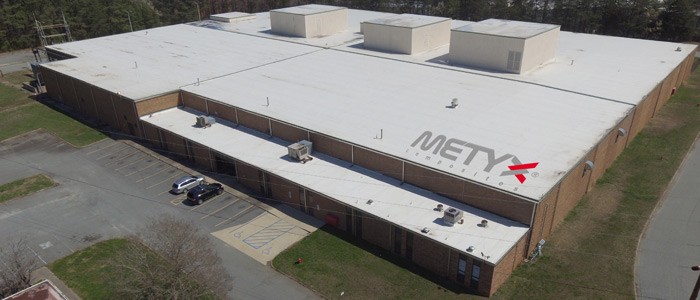 In response to growing market demand, METYX USA is boosting production of its range of high-performance technical textiles in its factory in Gastonia, North Carolina, which recently gained ISO 9001:2015 QMS accreditation.  An additional 11,000 tons of capacity is currently being installed in North Carolina for producing the Group's extensive range of unidirectional and multiaxial non-crimp glass, carbon fiber, RTM and woven fabric reinforcements.
A new range of TYCOR® fiber reinforced core sheet material is also now being produced by METYX USA, having acquired the technology from Milliken & Company in the second half of 2018.
METYX Group CEO, Uğur Üstünel stated: "We are very happy with the progress in our USA start-up with the currently installed capacity of 4000 tons for composite reinforcements. The board decided to bring forward planned 2020 and 2021 capital investments into 2019 in order to accommodate the strong growth our US team is anticipating, given the positive response from the market to our product quality and service levels. It is an exciting time for METYX USA and our highly expert, dedicated US team, which is very focused on continuing to grow the business with North American customers in Wind, Marine, Automotive and Industrial markets looking for lightweight composite material solutions.    
The new production capacity will be available to customers in North America in the second half of 2019.